◆Business Information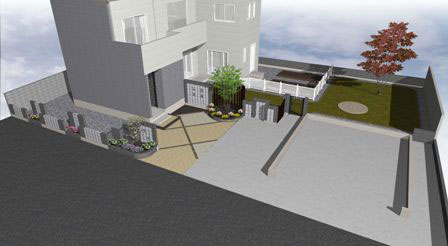 Construction of a new Garden
We will survey the entire site and create a plan based on customers' requirements.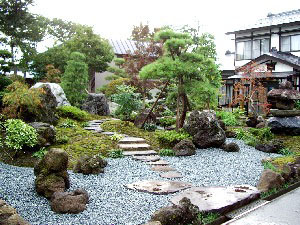 Reformation of the Garden
We will remodel the current garden.

Discussions on existing trees and areas to be retained, preparations of drawings and quotations will be done before the works begin.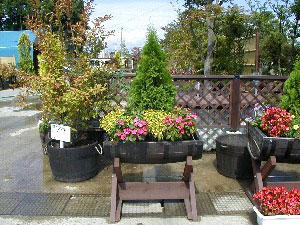 Support on the Gardening
We will guide you on how to prepare soil, maintain flower seedlings, and plant them.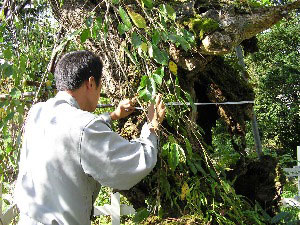 Diagnosis by the Tree Doctor
The health of a garden starts from a tree diagnosis.

We provide tree diagnoses by a tree doctor, treatments, protections, and removals if needed.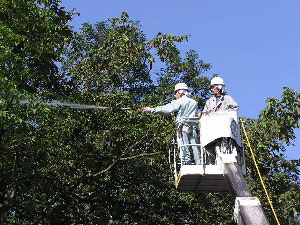 Disinfection
We can aid in examining diseases and pests, then spraying pesticides if needed for prevention and extermination. Feel free to consult us on beehives, etc.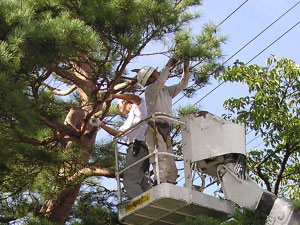 Pruning
We provide pruning services to prevent the mixing of branches and leaves.
Works on high places are possible by scaffolding workers.
We also provide consultation on boundary problems such as branches sticking out into the road, branches extending into the neighbor's property, and so on.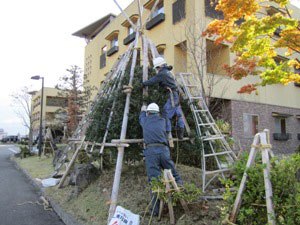 Installation and Removal of Winter Protection for Trees
We provide services for installing winter protections to prevent damage on branches or falling of trees.
Fertilizer application is also available upon request.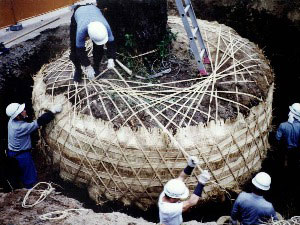 Root Wrapping, Logging, Stump Removal
We provide services for moving or disposal of trees due to wilt, building expansion, or road expansion.
※There are some tree species that cannot be transplanted, discussions will be held beforehand.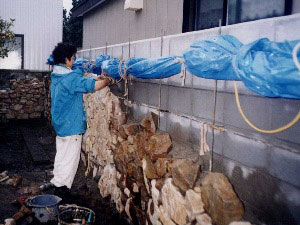 Block Wall
We will determine the height of the wall based on the condition of the site.
The type and color of blocks can be chosen according to customers' preferences and budgets.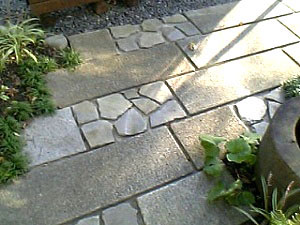 Entrance Approach
The details will be decided based on the condition of the building and the site while taking in the opinions of our customers.
The type, color, shape, etc. can be chosen.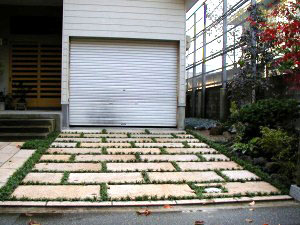 Parking Lot
The front of the parking lot and the parking space can be designed with cut stones and various materials.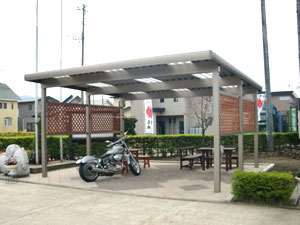 Carport, Terrace, Windbreak Room
The size and type can be chosen from our catalog.